Richard has enjoyed a long and distinguished career in the employment industry. For 25 years, he operated an executive search and outplacement firm, Richard Johns Career Consultants. There, he was retained to surface managerial and executive candidates for national corporations.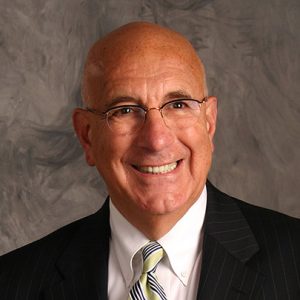 His earlier career included roles with the Singer Company as Regional Personnel and Training Manager, and with Jo Ann Stores as Corporate Director of Personnel. He holds the professional designation of CPC (Certified Personnel Consultant) and earned his Bachelor of Science degree from West Virginia University. He is a Senior Professional Member of the Society for Human Resource Management (SHRM). 
Richard's dedication to community and leadership is noteworthy. He has served as President of the Chagrin Highlands Rotary Club, Chairman of "The 250" Big Brothers Annual Fundraising Benefit, President of the Rock-N-Roll Capital Street Machines and Commodore of Forest City Yacht Club. Richard's fundraising endeavors have resulted in raising hundreds of thousands of dollars for the Make-A-Wish Foundation of Northeast Ohio, Shoes & Clothes for Kids, Special Olympics, Ronald McDonald House and Big Brothers & Big Sisters of Cleveland.
Richard is married, with two children who are graduates of Miami University of Ohio. He and his wife, Anne, Director of Guidance at Solon High School, are active in service to their church in various capacities. His servant's heart, in the community and in business, is a reflection of a true calling to help others reach beyond what they think is possible.
What Clients Say
I am pleased to endorse Richard Johns. He is professional to the core. Why? It all begins with his positive attitude. He looks for ways to succeed and doesn't entertain, for too long, the obstacles or problems. His experience is proven and he has a real knack for weaving his knowledge into solutions. He was an exceptional General Manager of our Cleveland branch and anyone who works with him will benefit.
Randolph L. Stevens, President
RL Stevens & Associates, Inc.