Patrice Blakemore's vision is for every woman to actualize her dreams by replacing fear with action. With her guidance, leaders and executives achieve their goals by identifying their blind spots and adjusting their mindsets. Patrice is adept at challenging clients in a way that increases their confidence and promotes action.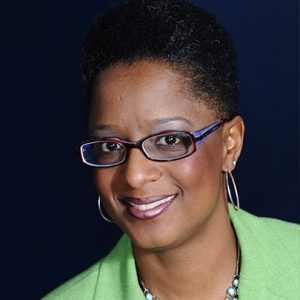 Patrice received her undergraduate degree from Spelman College in 3 ½ years, and her law degree in 2 ½ years from the University of Dayton School of Law. After graduating from law school, Patrice worked for the Montgomery County Prosecutor's office before moving to Cleveland, Ohio.
After the family's relocation, Patrice needed a career change. She loved what she learned in the court room, but needed a career where transformation could occur by being proactive as opposed to reactive.
Leadership and executive coaching was her answer. It allows her to marry her skills as an attorney with her passion for equipping women with tools for success. She knows what, when and how to ask the right questions to garner the results her clients deserve.
With Patrice's assistance, clients learn techniques designed to increase communication, follow-through, accountability and achievement.
What Clients Say
I had the privilege of working with Patrice Blakemore as she planned CAAOs 2012 Leadership Retreat which was held at The Gathering Place. Patrice is a dynamo. She is an excellent planner who is very well organized and pays attention to detail. Her presentation skills are excellent and she knows exactly how to command attention and respect. It was a pleasure working with Patrice and I look forward to future opportunities to collaborate with her.
Kristina Austin
Director of Community Relations & Marketing at The Gathering Place