Bill brings more than 25 years of leadership, consulting, manufacturing, and innovation experience to Pivot Growth Partners. He is a C-suite executive with critical operating success in Fortune 500 and Global 500 international manufacturers; a visionary and innovator with key leadership roles in operations, technology, corporate strategy, acquisition, integration and business unit creation; and a skilled business troubleshooter who builds high-performing teams focused on execution and the bottom line.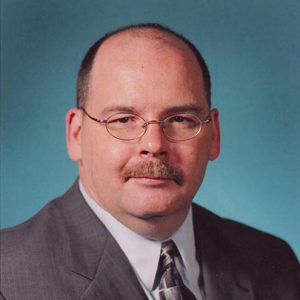 Bill's corporate experience includes Cliffs Natural Resources, including a role as Chairman of Renewafuel, an innovative biomass fuel manufacturer; Mittal Steel USA, where he had full operating responsibility for all domestic steel operations of 14 plants in nine states with more than $14 billion in annual sales; and LTV Steel, including its acquisition by International Steel Group (ISG).
Bill is an adjunct professor at Baldwin Wallace University, teaching MBA coursework in entrepreneurship, operations, quality management, and project management, while pursuing his Ph.D. in Management at Case Western Reserve University, where he also earned a B.S. in Electrical Engineering and an MBA. His dissertation work examines how to increase initiative and effective contributions from team members.
In addition to his corporate work, Bill has consulted for various companies in the areas of technical innovation, start-up, turnarounds, and leadership coaching; served on several nonprofit boards, including North Olmsted's Arts Commission, The Great Lakes Science Center, Boys and Girls Clubs of Cleveland and Wire-Net; and has had a long career as a local entrepreneur.