Anne is an accomplished sales, training, and coaching professional with more than 18 years of sales and management experience. She has managed multi-million dollar customers across many complex product lines to drive sales dollars, customer engagement, and organic growth.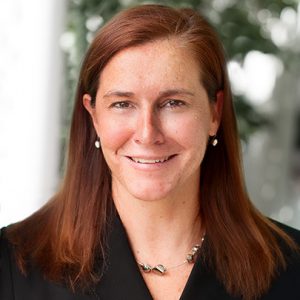 With a background in distribution sales, Anne possesses broad experience and offers a customer-centric approach that focuses on building strong, lasting relationships, while engaging field sales personnel and headquarters management.
Prior to joining Pivot Growth Partners, Anne had a successful 14-year career with General Electric Co. Starting with GE in 1996 as an outside sales representative, Anne quickly gained the respect of her peers and management by working closely to sign new customers and drive sales well beyond budget and goals. This work ethic served her well as she received several promotions with increased responsibility, ultimately managing a customer portfolio of $425 million. In addition to her sales and management roles, Anne was an active participant in GE's Women Network group, leading the Women in Commercial Leadership initiative for more than five years; serving as Region Leader for more than eight years; and coaching, counseling, and mentoring hundreds of men and women in sales and marketing careers.
At Pivot Growth Partners, Anne coaches professionals in transition on effective job search strategies and techniques. She also develops and delivers training and presentations in the areas of problem solving, consultative selling skills, account management, negotiation skills, business development, market development, time management, and project management.
Anne is a native of Cleveland, Ohio and is a graduate of the University of Virginia. She holds a BA in Rhetoric and Communications and a minor in History. She and her husband, Mark, have three children and live in Solon, Ohio.